Thank you to our partners, collaborators, funders, and supporters!

SJHFHP is your direct link to managing YOUR San Juan National Forest!

The Pagosa Ranger District is planning to burn approximately 1,000-1,500 acres in the Turkey Springs/Brockover Mesa area northwest of Pagosa Springs, CO in mid-August.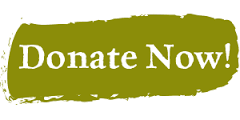 Who We Are
The San Juan Headwaters Forest Health Partnership was established in 2009. Our mission is to provide a forum to share stakeholder perspectives in order to develop science-based collaborative priorities for management and monitoring of forests in the Pagosa Ranger District of the San Juan National Forest in Southwestern Colorado.
Upcoming Events
Register here for Bridging the Divide: Growing from the Ashes (Free registration!)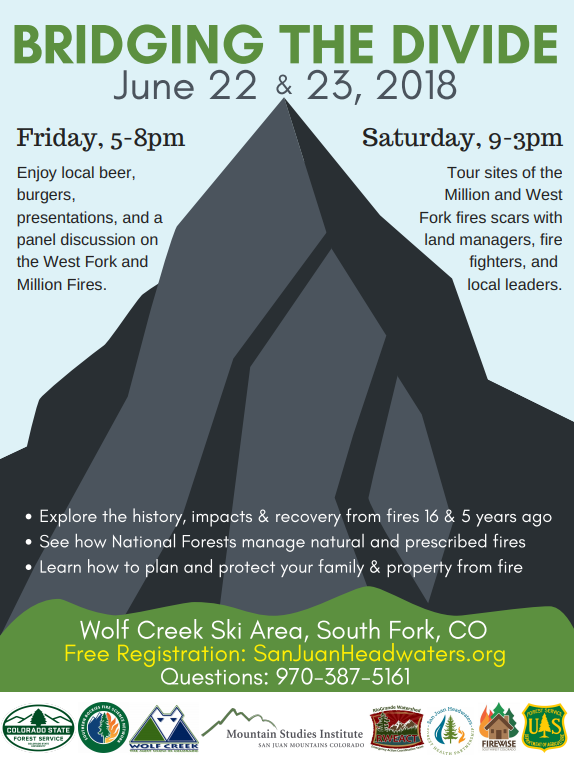 All across the nation…
our natural resources underpin economics, recreation, identity, technology, and ecology, to name but a few aspects of our everyday lives. Indeed, the health of our lands is intimately connected to the health of our communities. The inclusive and collaborative management of the forests and watersheds we all all rely upon is essential to improving the health of both the natural and human worlds. The San Juan Headwaters Forest Health Partnership has emerged to meet this need in southwestern Colorado.
Our Purpose
1) To strengthen regional understanding of methods for improving forest health and watershed resilience
2) To broaden knowledge of forest conditions and needs
3) To generate viable management approaches
4) To initiate projects to address identified needs
5) To monitor treatments to guide adaptive management practices
Partnership Members are people and groups representing regional business interests, conservation organizations, local and state governments, federal agencies, recreation interests, ranchers, homeowner associations, scientists, and any interested citizens.
THANK YOU to all our partners, supporters, and funders. The work that we do would not be possible without you all standing behind us!