Winter update:
People often start thinking about fire and fire risk as winter gives way to spring and right now warm days and dry conditions at lower elevations are on people's minds.
Overall, the Animas River Basin and the San Juan River Basin are at 104% and 97% of normal respectively in terms of Snow Water Equivalent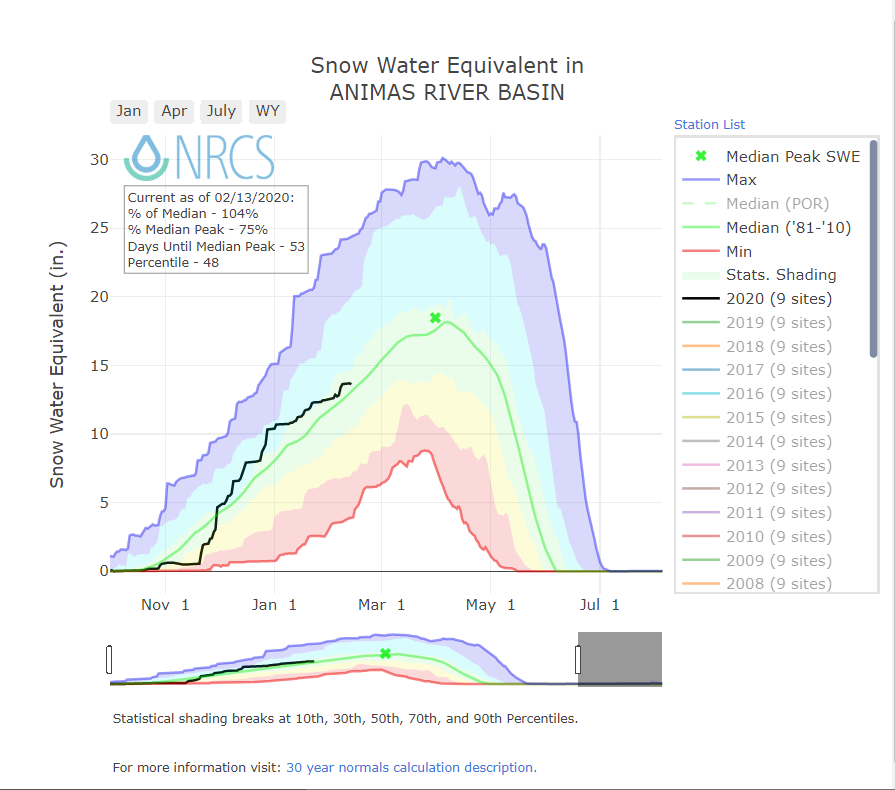 What does this mean for the fire season ahead? Not a lot. Depending on how how fast snow melts and how dry May and June are, we could have a great spring for prescribed fires or hot and windy conditions could create dangerous fire conditions. Only time will tell.
One thing to remember is for fires to occur we need the right combination of fuels and weather. A decent winter can cause herbaceous material to grow, but whether those fuels are dry and ready to burn depends on weather and conditions at the time of a potential ignition source.
Never forgot, fire is part of these landscapes and smoke in the air is not a bad sign, let's hope for a good fire season!
Smoke Map:
Be sure to add InciWeb Layers under the View Layer Selector to see more information on wildfires and prescribed fire occurring on federal lands.
Data Sources: EPA's AirNow, MODIS Satellite Hazard Mapping, NOAA, InciWeb, and Google, inc. Note: Wildfire detections by satellite do not always represent an actual fire and are not always ground truthed. Smoke plumes are those detected by satellite and may have greater spatial extent and settle in valleys in low concentrations.  
Resources:
Colorado Fire Restrictions
Colorado Smoke Management Program
NOAA's Smoke and Hazard Mapping
Prescribe Fire and Smoke: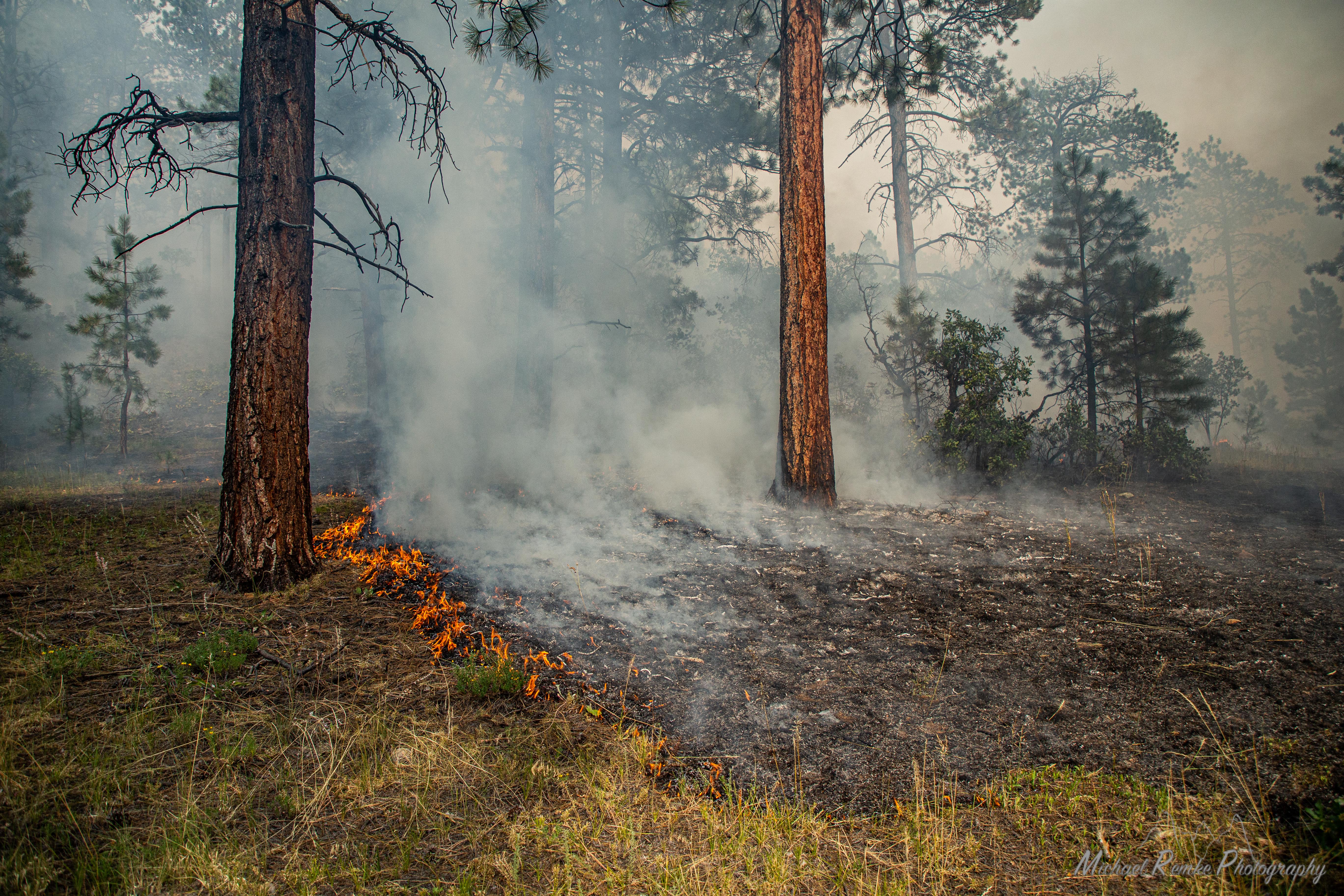 By intentionally and carefully planning fires we are reintroducing fire under conditions that limit impacts of smoke compared to unplanned and uncontrolled conditions during a wildfire. Using prescribed fire helps reduce fuels on the landscape and helps mitigate the risk of a large wildfire and the greater smoke impacts of a wildfire.
Smoke impacts and mitigation from prescribed fire is considered from the first phases of developing a burn plan all the way to the day of the fire. A plan is created that defines which communities would be impacted and identifies strict weather conditions under which a burn must be carried out to minimize impact. Fire managers must operate under a permit obtained from the Colorado Department of Public Health and the Environment and closely monitor conditions to determine the optimal time to burn. Fire managers are always aiming to minimize impacts from smoke and attempt to carefully balance the impact of both time and intensity of smoke on the landscape.
Prescribed Fire will still have smoke impacts despite these efforts. To help communities better deal with smoke impacts, San Juan Headwaters is working to have a HEPA Filter Loan Program to assist people with smoke sensitivities.