The San Juan Headwaters Forest Health Partnership has identified broadening knowledge of forest conditions and need as one of its primary goals. With that in mind, the Partnership provides opportunities for the public to learn from experts about forests and forest health and participate in tours and monitoring activities.
Upcoming Events:
Save the dates
March 20, 2018, "Science of Smoke", Pagosa Springs

Learn more about the science, regulations, and practices around smoke from a Colorado expert, and then ask a panel of local leaders about your questions and concerns.

 March 21, April 4, April 18, 2018, Forest Health Learning Series, Durango, CO

Hear from local land managers, biologists, and foresters about current forest health conditions, management strategies, and the challenges of those management solutions.

April 20, 2018, Educational Sign Planting on Reservoir Hill, Pagosa Springs

To celebrate Earth Day and years of thinning efforts on Reservoir Hill, we will plant new signs to explain the project's history and purpose.
Like us on Facebook to get immediate updates on events and news!
Click here for information on our 2015 West Fork Fire Tour & Discussion
Click here for a listing of our past events
A few of our past outreach and education efforts: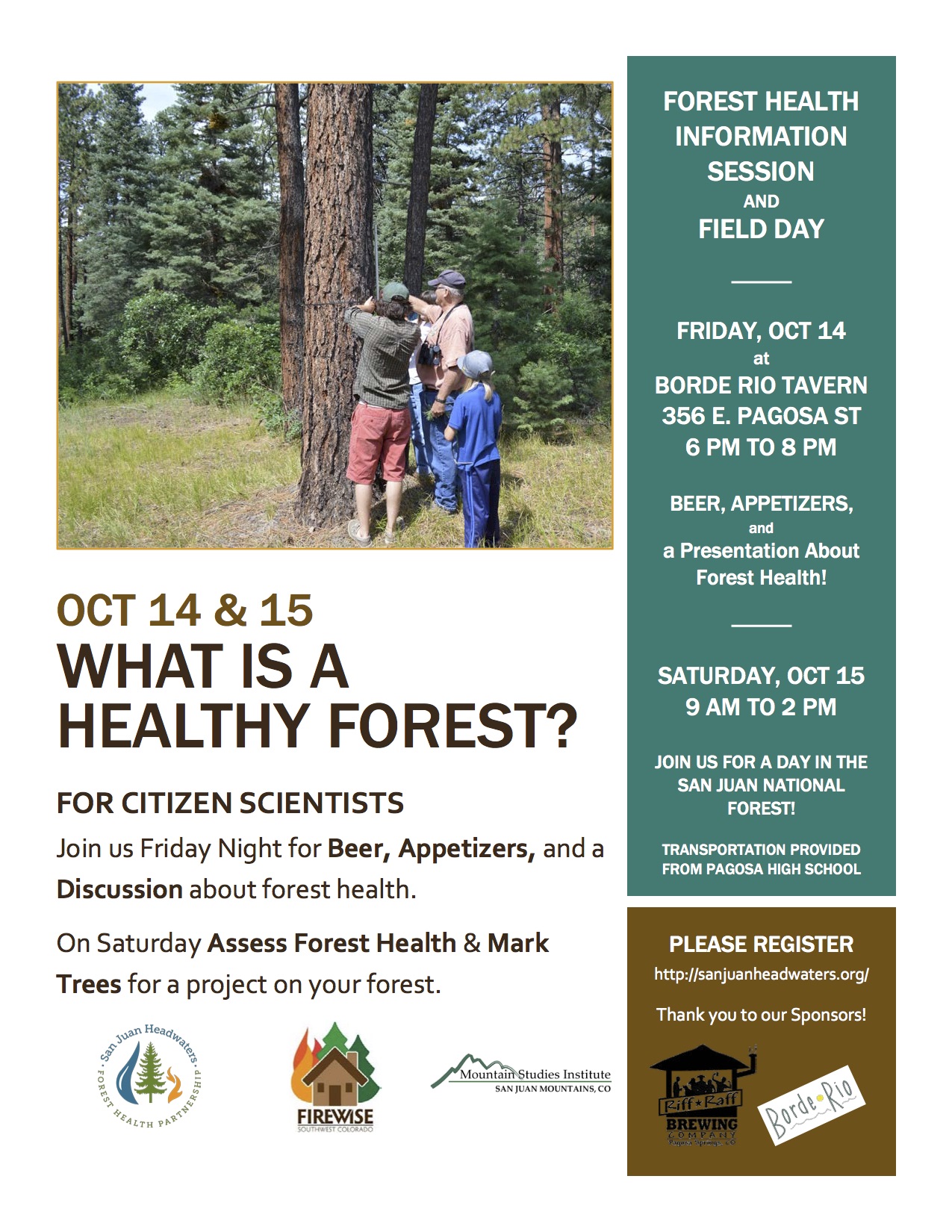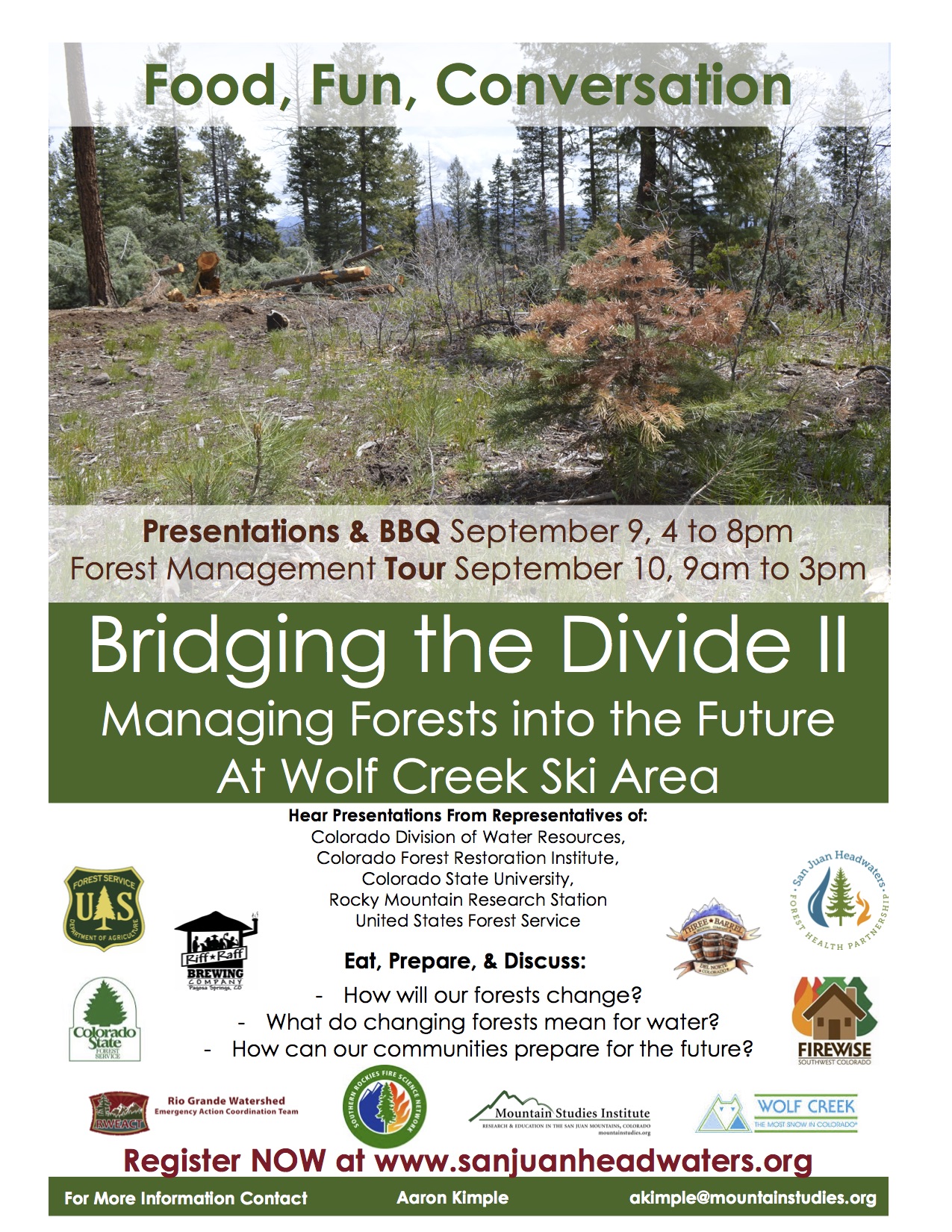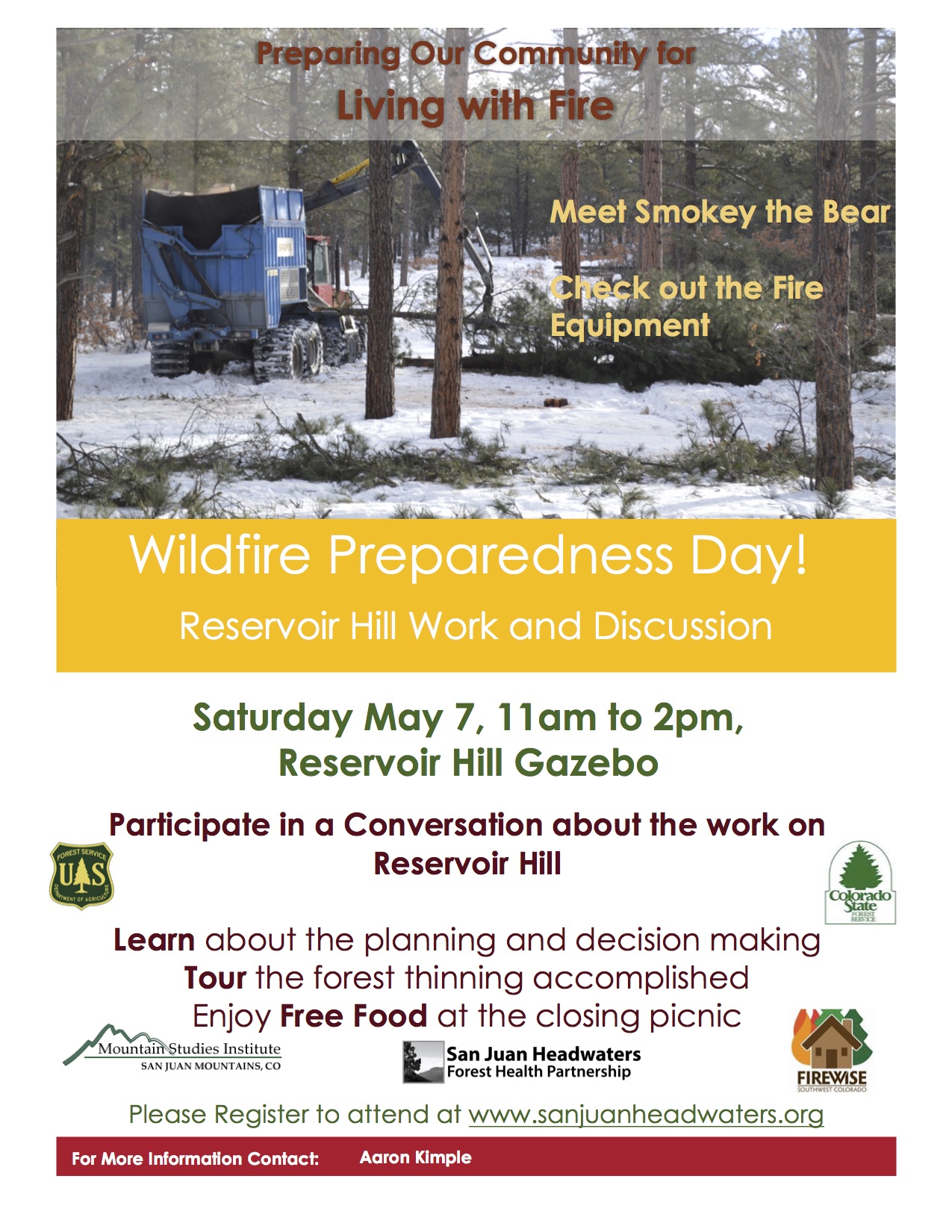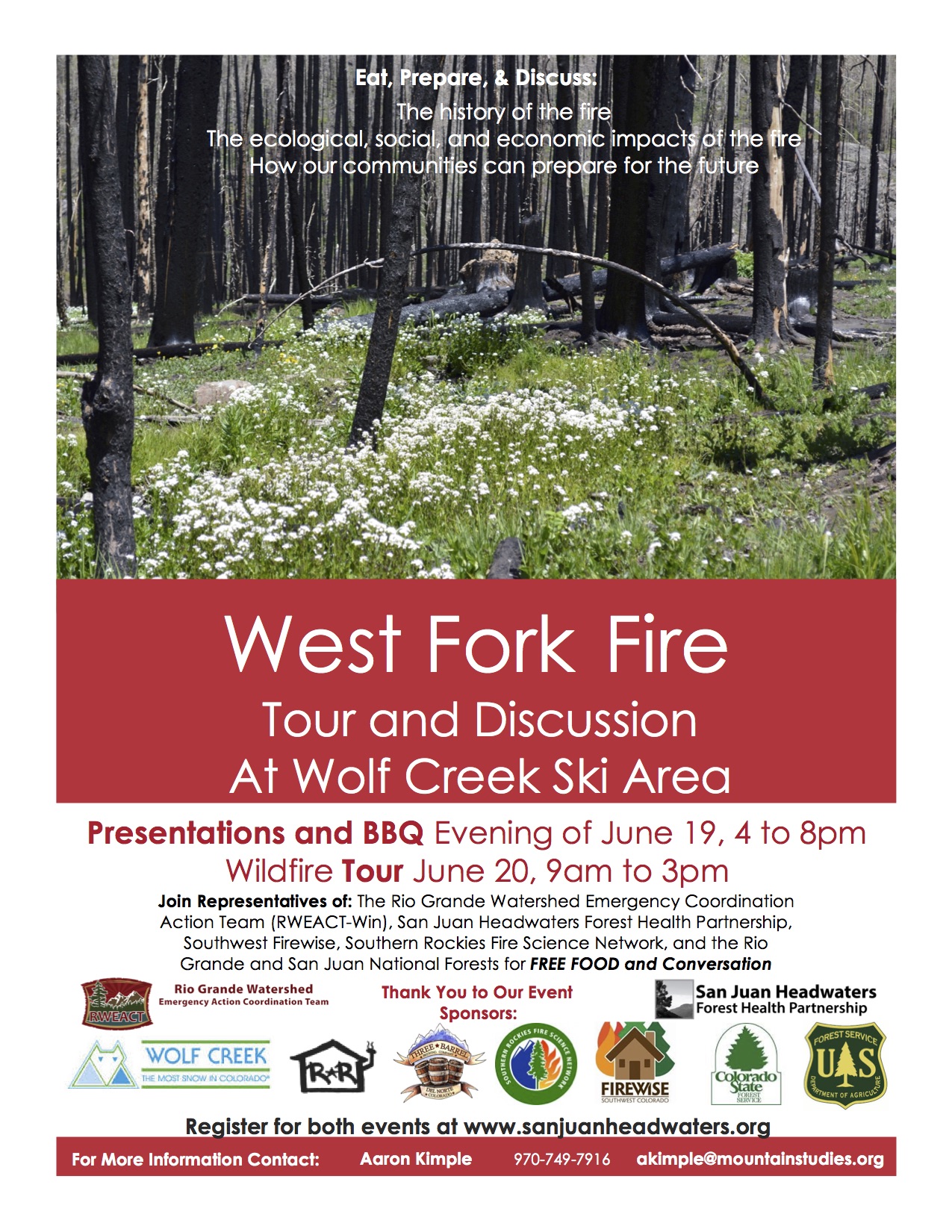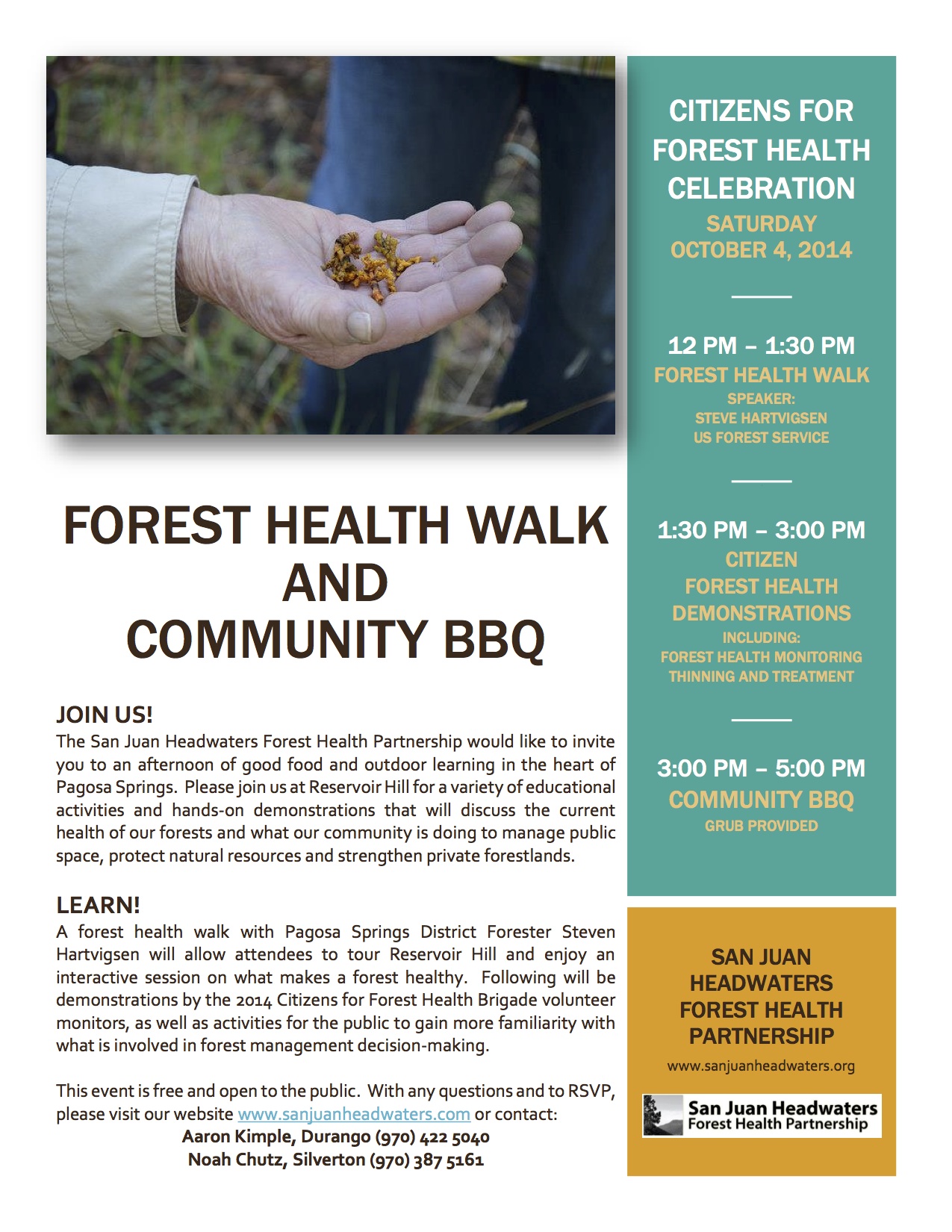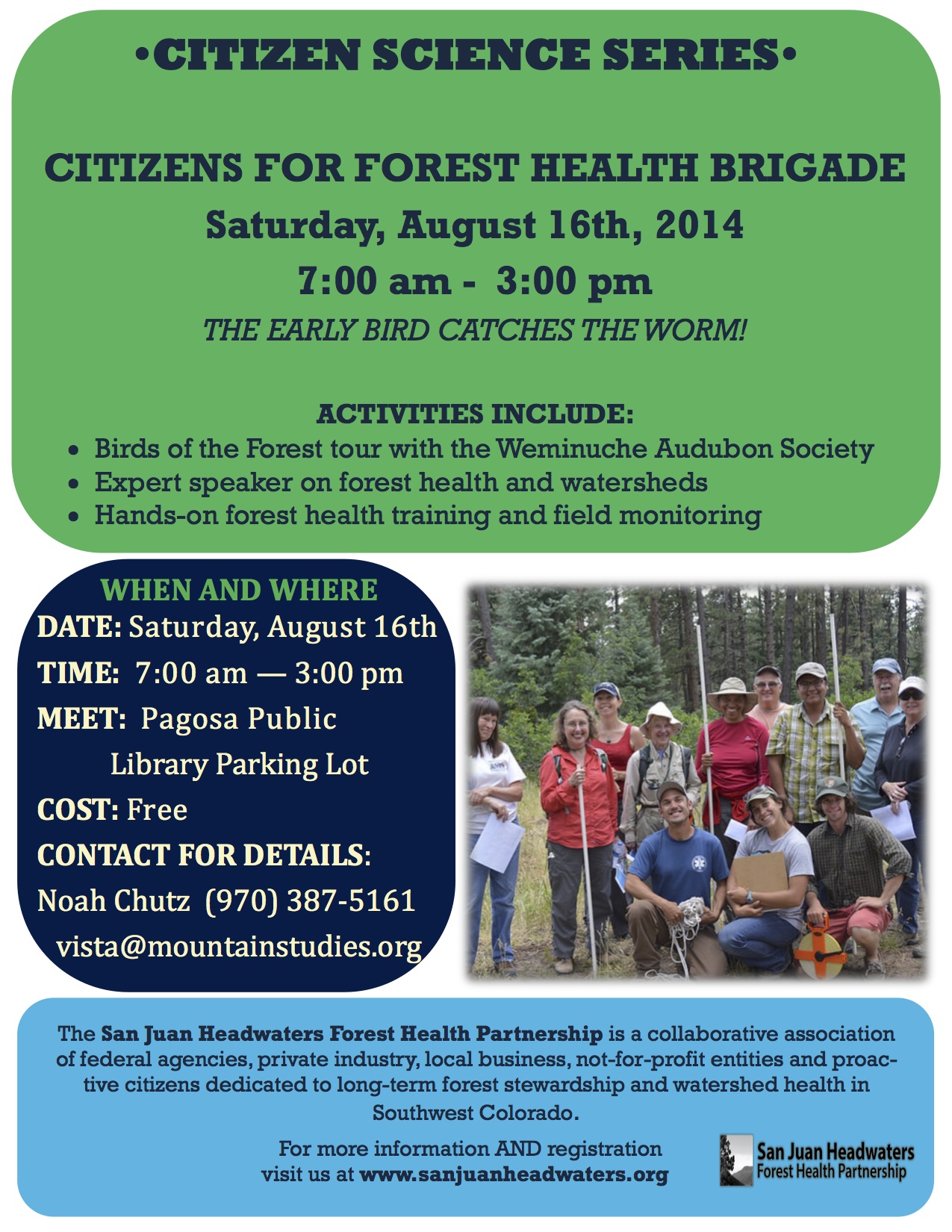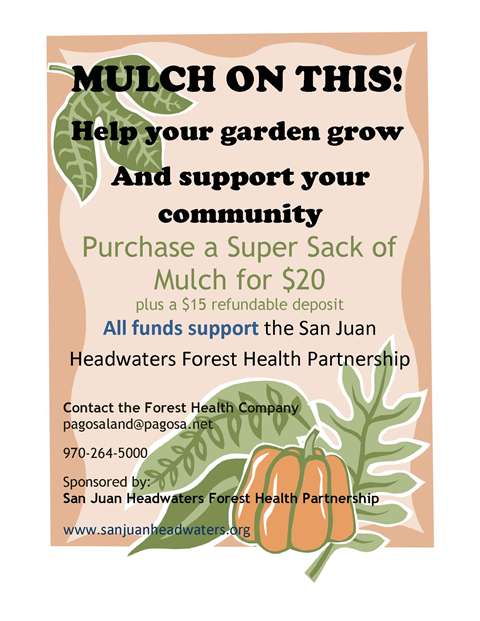 If you are interested in information on any of the events hosted by the Partnership or would like to be included in our e-mail list please contact Aaron Kimple, Program Coordinator.