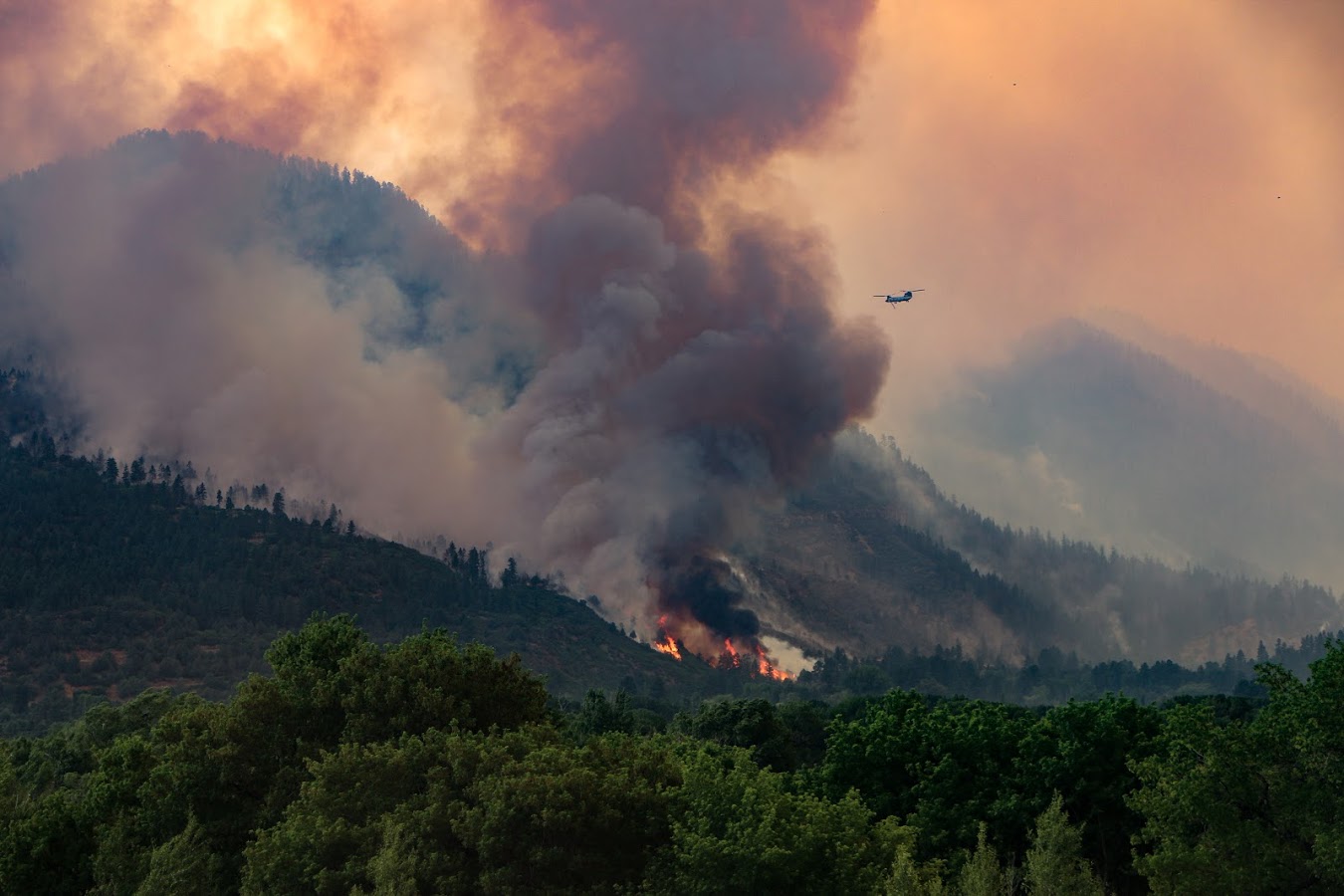 The 416 Fire burning north of Durango, CO on the San Juan National Forest. By Priscilla Sherman.
Click HERE for larger map.
San Juan National Forest Closure and Fire Restriction Information
Rio Grande National Forest Information
416 & Burro Fire Updates:
Fire Mitigation Resources: Planning for the Future
Regeneration after Fire
Additional Scientific Resources: 
Post-burn Resources: Regeneration after Fire
La Plata County: "Flood after Fire: Resources and Preparedness Tools"
CSU Extention "On Returning Home"
CSU Extension "Assessing Damage"
CSU Extension "Fire Landscape and Forest Recovery"
Living With Fire website "After the Fire"
Criteria for Stage III Restrictions (must meet 8/10, SJNF meets all 10)
1) A measured 1,000-hour time lag fuel moisture content of 12 percent or less.
2) A seasonal energy release component (ERC) above the 80th percentile. (We are above the 100th percentile- see below)
3) The ignition component is 80 percent or above.
4) A three-day burning index that is above the 80th percentile.
5) Fire danger rating adjective class is very high or extreme.
6) That fire occurrence is impacting available suppression resources, making adequate initial attack difficult.
7) Local area preparedness level is three or above.
8) The local area is receiving high occurrences of fires and human-caused risk is expected to increase.
9) Adverse fire weather conditions and risks are predicted to continue.
10) And, finally, implementation of existing fire restrictions is not adequately reducing human-caused fires.
– Pagosa Sun, full article here.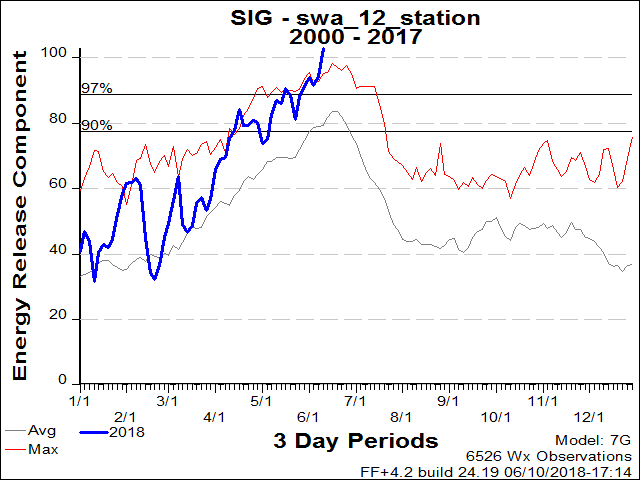 Graph of the energy release component, or flammability of fuels. From Tony Cheng at Colorado Forest Restoration Institute.
For scientific articles about fire, restoration, forest ecology and more, go to this page.